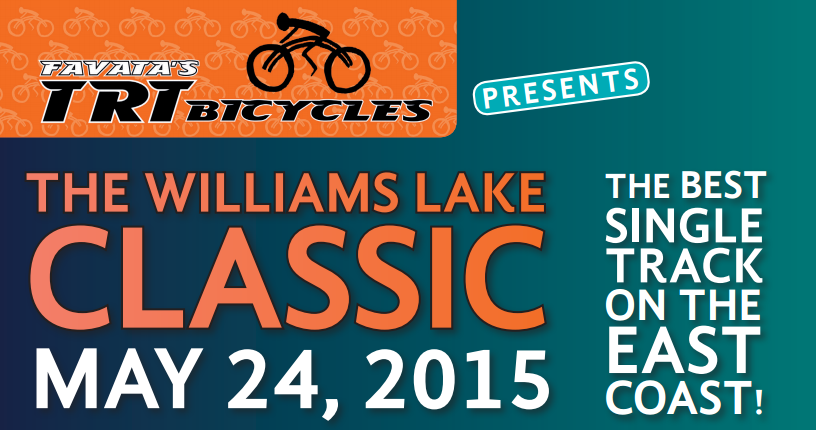 It's that time of the year again, when mountain bikers return to Williams Lake. Come out and join us on Sunday, May 24th, 2015 for the 7th Williams Lake Classic, the best single track on the east coast! The event is co-sponsored by Favata's TRT Bicycles in Rosendale.
The challenging 4-mile course, prepared by race coordinator Christian Favata of TRT Bicycles, includes multiple climbs and descents and passes through single-track and carriage trails, ridge views of the Binnewater lakes, and a limestone cave!
In addition to the regular Williams Lake Classic race, there will also be youth races. These races are free, but pre-registration is highly advised for a smooth-sailing race day. The Youth Races include categories for Tyke Bikers, ages 3-6 and Speed Racers, ages 7-14. The tracks include a shorter racecourse with timed finishes and podium award ceremonies at the end!
Register for the Williams Lake Classic: https://www.bikereg.com/williams-lake-classic-presented-by-favatas-trt-bicycles
Register for the Williams Lake Classic Youth Races: http://www.eventbrite.com/e/williams-lake-classic-youth-races-2015-tickets-11605485319
Take a look at some photos from previous years' race day: