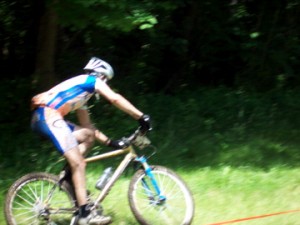 The Williams Lake property is considered to have some of the best mountain bike terrain in the Northeast.
The Williams Lake trail system is used for a number of major mountain bike competitions, including the annual Williams Lake Classic. The Williams Lake Project has also hosted triathlons and cross-country runs.
The new Williams Lake Resort will build on the site's rich history as a recreational and competitive venue for triathlons, mountain bike races, hiking, fishing and Nordic skiing. John Morton of Morton Trails (www.mortontrails.com)  will design a multi-purpose trail system that includes a first-class competitive ski and bike course. John knows the site well as he trained for the winter Olympics (Nordic skiing) in the 1970s on the Williams Lake property.
Visit our events calendar for information on upcoming races and family activities.