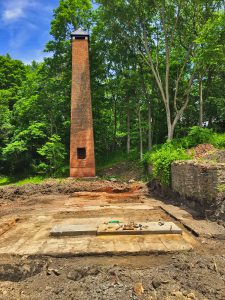 Fall 2017 Update: Concept architecture for the hotel, spa, resort amenities, landscape architecture and residential architecture is complete as we prepare for construction of model homes and a launch of residential pre-sales. In addition, we continue site work to stabilize historic kiln walls and prepare for installation of roads, water, sewer and electric utilities. We are proud to have such excellent partners on our design team, led by Hart Howerton and Langan Engineering.
Please note that the Williams Lake Project has made strong commitments to source contractors, employees, materials, and vendors from Rosendale, Ulster County, and the Hudson Valley.
We invite contractors to sign up here to join our database of bidders. We will keep you informed as we initiate design and construction projects.
We invite those interested in purchasing a home and living at Williams Lake to register your interest here.  We will provide periodic updates as we have architectural plans to share.
The Williams Lake Project continues to host community and outdoor recreation events. Please click here for the 2017 Event Schedule.