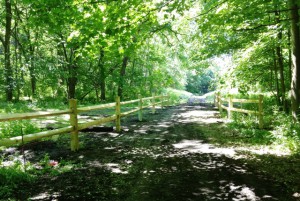 The central theme of the Williams Lake Project is environmental sustainability.
The Williams Lake Project employs multiple sustainability practices to reduce environmental impacts and conserve natural resources.
The Williams Lake Project has developed a sustainability matrix to set specific objectives and indicators of success for a range of environmental categories across the development timeline (planning and design; demolition and construction; long-term operation). The matrix contemplates six categories (energy, materials, ecology, water, ambient conditions and people). Specific goals and indicators are in development.
Specific commitments include:
LEED certification for the hotel lodge & spa

High-performance building design (energy and water-efficient)

Geo-thermal heating and cooling; solar thermal and solar photo-voltaic (PV)

Green roofs, porous pavement, constructed wetlands

Use of natural construction materials where possible
Williams Lake Project—Sustainability Matrix

Category

Sustainability Measure

Energy
Design high performance buildings (energy efficiency, efficient systems and technologies, green roofs, etc.)
Energy
Generate renewable energy on site (space heating and cooling for hotel lodge and spa; 50% of hot water demand)
Materials
Reuse on-site materials (limestone, wood); source regional materials otherwise
Materials
Source Forest Stewardship Council certified sustainable wood products.
Ecology
Over half of proposed residences and 34% of new development is located on land  of historic disturbance
Ecology
Limit grading and clearing to a ten foot buffer around roads and buildings
Ecology
Avoid and protect wetlands and vernal pools
Ecology
Cluster buildings to preserve open space
Ecology
Employ modern, low-impact infrastructure (central water and wastewater)
Water
Conserve and reuse water (low-flow fixtures, greywater recycling in hotel lodge)
Water
Implement low-impact stormwater controls
Ambient Conditions
Emphasize non-motorized transportation to promote wellness, limit noise and reduce greenhouse gas emissions
Ambient Conditions
Architectural design to draw from local vernacular, utilize natural materials and select exterior colors consonant with the natural landscape
People
Include deed restrictions on homeowners to ensure responsible land management (e.g. no harmful chemicals in landscaping)
People
Educate residents and guests regarding sustainability and natural resource protection through resort programming