Posted by
admin
on Jan 1, 2017 in
Front Page
|
Comments Off

on The New Vision for Williams Lake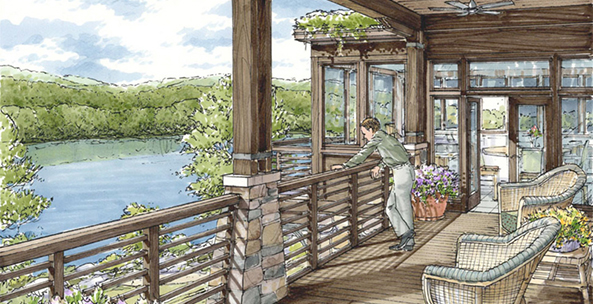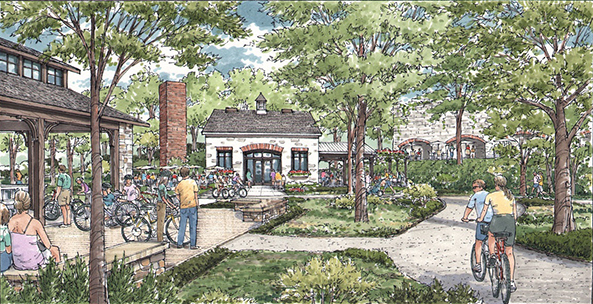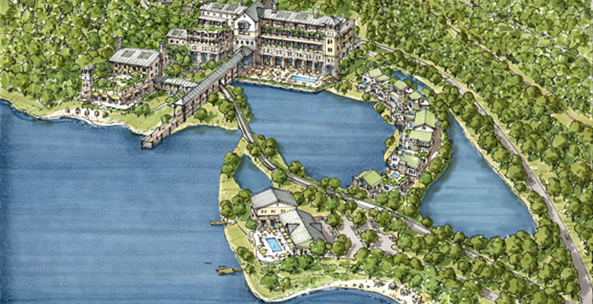 The vision of the Williams Lake Project is to build a modern, sustainable resort on the site of the former Williams Lake Hotel that honors the site's unique history and the Williams family's legacy of land stewardship and community outreach.
The new Williams Lake Resort will include wellness and recreation amenities along with housing—all designed and built to achieve aggressive sustainability standards. The new resort and homes will promote a retreat-to-nature lifestyle through thoughtful design, including a first-class trail network and programming that focuses on wellness, outdoor recreation and sustainable living. Five neighborhoods of homes will be clustered within the 779 acres of beautiful forested landscape: the Kiln Village (42 townhomes); Point Comfort (47 townhomes); Binnewater (23 single-family homes); Indian Rock (11 homes) and Lover's Lane (31 homes). Of these 154 homes, 12 will be dedicated to workforce housing. In all, the new Resort will occupy less than ten percent of the total land.
The Williams Lake Hotel and Spa will be LEED certified; other amenities will include a fitness center, wellness center, three lakes and extensive trails for hiking, biking, bird-watching and nature study.
Sustainability standards will ensure protection and conservation of natural resources, including the endangered Indiana bats that hibernate in the abandoned industrial cement mines on site.
A new interpretive center will be created to educate visitors about the site's history as a cement manufacturing operation during the 19th century and as a family resort during the 20th century. Interpretive trails and guided walks will inform visitors of the site's unique geology and ecology. During construction, deteriorating kiln walls and other artifacts from the site's industrial past will be preserved as architectural features.
Public access to the site has increased through the opening to the public of 1.5 miles of the Wallkill Valley Rail Trail through the Williams Lake property. Resort guests and residents of the Hudson Valley will be able to bike or walk through the resort to and from Kingston (to the north) and Rosendale, New Paltz and Gardiner (to the south). Community recreational events (mountain bike races, triathlons, etc.) will continue.
The project will achieve its vision by adhering to five core values, design principles that drive a process of responsible development.