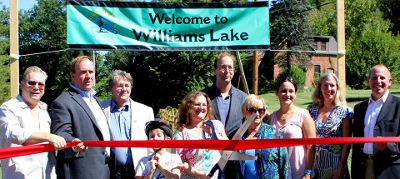 The vision for the new Williams Lake is to build a world-class destination resort spa community less than two hours from New York City. The resort will offer spectacular programming focused on outdoor recreation and wellness and access to the vibrant amenities of the Hudson Valley.
Williams Lake Resort Landscape
The resort is situated within a ruggedly beautiful forested landscape in the historic town of Rosendale, also known as the "festival town," which earned its early fame as the center of Rosendale Natural Cement in the 19th century. Guests and residents alike will enjoy a wealth of opportunities for outdoor recreation, relaxation and a retreat-to-nature experience.
Minnewaska State Park and the Shawangunk Mountains to the south and west offer some of the top hiking and technical climbing terrain in the Northeast. And the Catskill Mountains to the northwest offer skiing, hiking and mountain vistas with the beauty of the Adirondacks, but three hours closer to New York City. The Hudson Valley communities also boast a vibrant cultural life including farm-to-table cuisine and a wealth of art, music, educational, historic and family events year-round.
The Williams Lake property contains almost 800 acres of forested landscape, including 500 acres of protected land in forever-wild conservancy, three natural lakes and miles of trails for swimming, hiking, fishing, mountain biking, cross-country skiing and nature walks. The site's industrial history as one of the country's largest cement manufacturing operations in the 19th century also makes it a unique historic and geologic site.

Resort Residents & Guests
Residents and guests of the resort community will experience a natural environment designed to promote conservation, wildlife protection and wellness. Our pedestrian and interconnected trail design encourages both walking and biking throughout the property, as well as direct connection to the public rail trail that extends 24 miles from the town of Gardiner to the city of Kingston. Resort programming will offer educational and outdoor recreational opportunities such as yoga, wilderness awareness and Nordic skiing.
Residents will enjoy the comfort and the savings of energy-efficient high-performance homes, built to exacting green building standards, and will benefit from the convenience of property maintenance and shared services.

Rosendale Community
The surrounding communities of Rosendale and Ulster County will benefit from the resort community as it provides hotel and spa jobs, sources contract labor, materials and food locally, provides much-needed tax revenue to the local economy and school districts, and boosts patronage of local businesses. Residents of Rosendale and the Hudson Valley region will enjoy visiting the property through enhanced public access via the public rail trail, kiln café, an on-site historic interpretive center, and fee access to recreation and spa amenities.
The developers of the Williams Lake Project look forward to the realization of this unique vision as a model for sustainable development and green tourism, and invite you to join us!